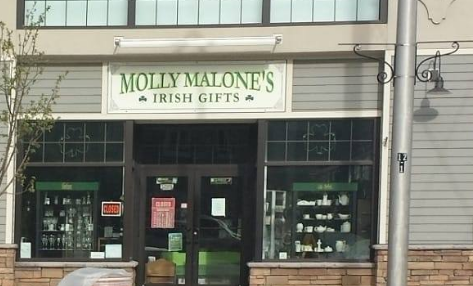 Molly Malones Fine Irish Gifts
Molly Malones Irish Gifts opened in Lake George, NY in 2001 under the ownership of Bill and Emily Manion. After a long & successful run, Bill and Emily decided to retire from the business.
In November of 2019, Robin McDonough took over the ownership of Molly Malones. Robin is not new to owning an Irish Boutique. She opened the doors of The Counties of Ireland in historic downtown Troy, NY in June of 2000. Tagged as "Not your typical Irish Shop!", her original idea was to bring a little bit of Ireland to upstate NY. Offering a unique and exclusive line of Irish clothing, jewelry, accessories and giftware. Robin was excited to expand her reach to the Lake George Region. Her original ideas still remain the same, to hand pick products manufactured and imported directly from Ireland, Scotland and the United States because authenticity is very important.
Our sister store is new, but our mission is the same:
To bring something a little different to our customers ... something a little unique. I not only wanted to cater to our Irish customer but to any nationality! That is why we consider ourselves "Not your typical Irish shop!"
Store Hours
Monday - 11am to 4pm
Tuesday - 11am to 4pm
Wednesday - 11am to 4pm
Thursday - 11am to 6pm
Friday - 11am to 8pm
Saturday - 10am to 9pm
Sunday - 11am to 5pm
Thank you for your support❤️☘️
Be safe and stay well!